Eric Weidner, Workbox founder, is moderating a panel for the American Marketing Association San Francisco on Febuary 27, 2020 at Google Community Space, 188 The Embarcadero – entrance is on the Bay side of the building.
Get tickets here: https://www.eventbrite.com/e/ama-sf-presents-the-joy-terror-of-freelancing-tickets-90574293149
More info:
According to a recent study, there are now 57 million Americans in the freelance economy, and the majority — 51% — say no amount of money would ever entice them to take a traditional job. Chances are you are a freelancer now, have been or will be at some point in your career; whether it's because you're between jobs or simply want to be your own boss.
Join us as we discuss the ins and outs of freelancing – and learn tips and tricks to staying happy and profitable!
This event is free for AMA SF members. Click on the Enter Promotional Code link and enter your email address (the one you used for your AMA SF membership).
SPEAKERS
David Corfield. Co-founder & CEO @ LifeWork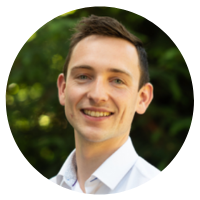 David's mission in life is to make freelancing a sustainable career choice. He has been an expert on the business of freelancing and coach to top-tier freelancers for the last two years. He recently founded LifeWork, a platform that helps freelancers get paid while they work, not the weeks and months afterward that most freelancers experience. He has been a vocal advocate for freelancers against AB5, working in partnership with Berkeley Law and the Freelance Writers of California Unite group to find innovative ways around the ruling.
Kristen Tate. Owner & Lead Editor @ Blue Garrett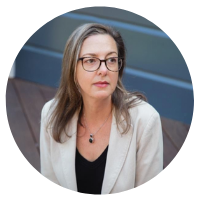 Kristen Tate is the owner and lead editor at the Blue Garret, which helps authors transform their books from rough draft to finished product, and author of the forthcoming book A Year of Reading about Writing. She is the founder of the Bay Area chapter of the Editorial Freelancers Association, as well as a member of the American Copy Editors Society. Kristen's idea of a good time is a fierce game of Bananagrams in a dive bar.
Janice Cuban. Freelance Copywriter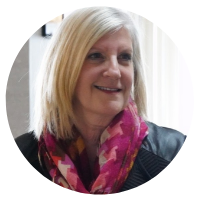 Wordsmith. Content creator. Marketing writer. Whatever you call her, Janice Cuban loves to churn out copy – from websites to email campaigns, blogs, apps, and more. She's helped dozens of enterprise companies, scrappy start-ups, and consultants transform ideas into unique messages, strengthen their brands, and win over customers. Janice is also an avid blogger on freelancing life and currently writing a memoir about Silicon Valley. When not working, she geeks out on marketing trends and soaks in high doses of pop culture, film, and art.
Eric Weidner. VP of Technology @ AMA SF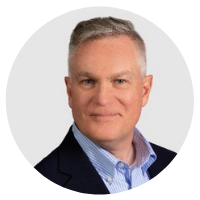 Eric Weidner is a 23-year veteran of online marketing. He has worked for many industries including consumer, hi-tech, finance, real estate, automotive, industrial and military, but currently, most of his clients are small to mid-sized pharmaceuticals. He has been a freelancer and has managed large, offsite teams composed of freelancers across the globe.
SPONSORS
Out of Office / Work Club
Join other passionate marketers for coworking meetups at the best Bay Area coffee shops.
Creative Circle
Digital + Creative Staffing
Crawford Group
This event is free for AMA SF members. Click on the Enter Promotional Code link and enter your email address (the one you used for your AMA SF membership).
Get tickets here: https://www.eventbrite.com/e/ama-sf-presents-the-joy-terror-of-freelancing-tickets-90574293149